Rüdesheim Coffee
Hans Karl Adam, a German television chef, invented this delicious beverage to promote Asbach Uralt brandy—a famous German brandy dating back to 1892, and one of the best you will ever drink. The coffee is named after Rüdesheim am Rhein, Germany, a storybook village known for its vineyards, and is served in many of the local restaurants there.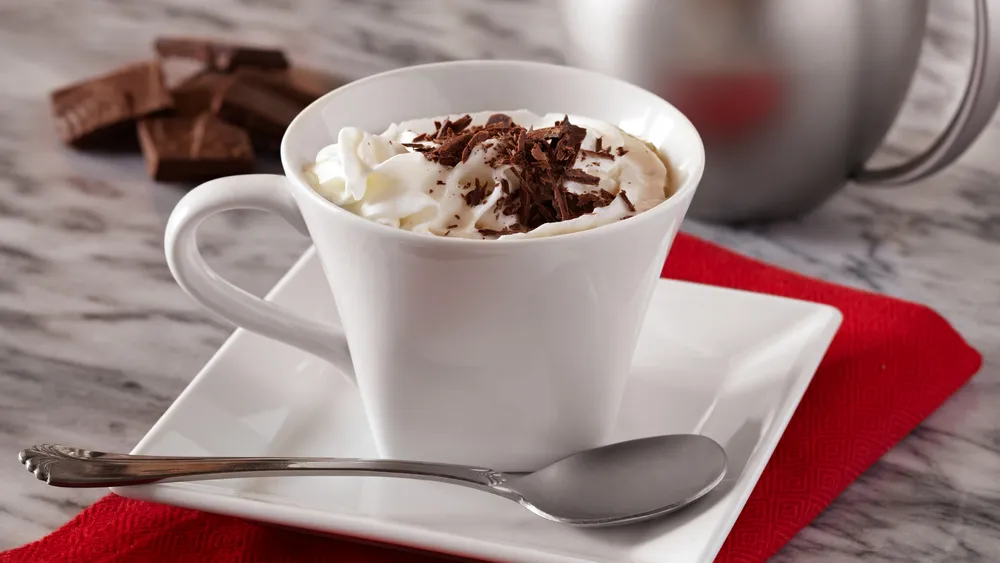 Ingredients
Coffee
3 cubes sugar
3 Tbsp (44 ml) Asbach Uralt brandy, very warm
5 oz (148 ml) coffee
Garnish
Sweetened whipped cream
Dark chocolate shavings
Directions
Coffee
Place sugar cubes in a coffee cup, pour brandy over the cube and light with a long match. Stir until all the sugar has melted. Allow to burn for 1 minute, then pour hot coffee into the cup.
Garnish
Top with whipped cream and chocolate shavings.
Prep time: 5 minutes.
Cook time: 1 minute.
Makes 1 serving.