Molasses Pecan Pie
With its warm, damp climate, the Lower Mississippi area has historically proven to be ideal for cultivating pecans, a native North American tree nut. Recipes for pecan pie began appearing in the American South during the late 19th century, and today the sweet treat is hailed as one of the region's signature desserts.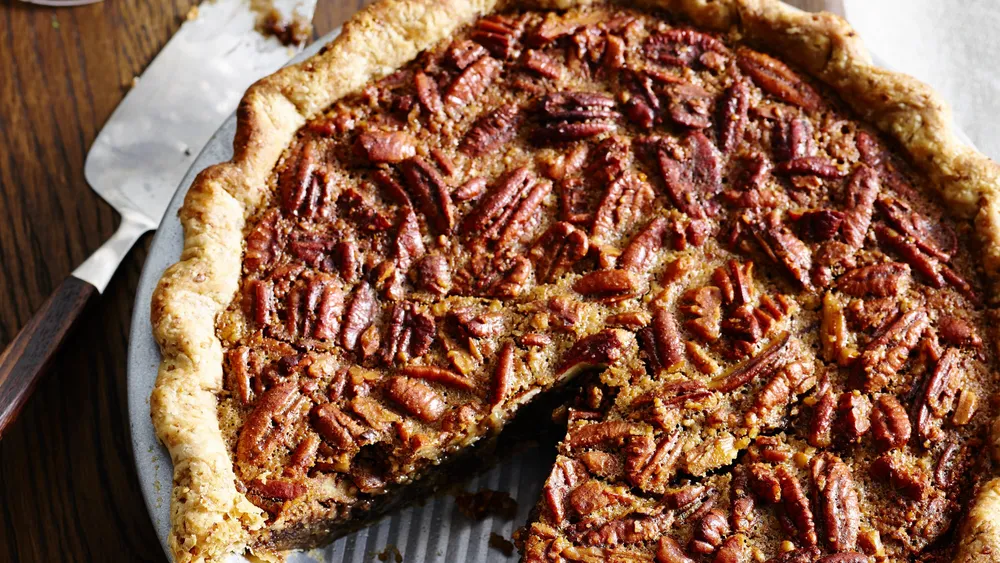 Ingredients
½ C (100 g) light brown sugar
3 lg eggs
½ C (162 g) light corn syrup
½ C (165 g) molasses
½ C (112 g) butter, melted
1 tsp (5 ml) vanilla extract
Pinch salt
1 C (109 g) pecan halves or pieces
Premade pie crust, unbaked
Directions
Preheat oven to 350°F (175°C). Add sugar and eggs to a large bowl; whisk together until well combined. Add in corn syrup, molasses, melted butter, vanilla extract and salt. Stir in pecan halves and pour into pie crust. Place in oven and bake 45 minutes to 1 hour, until center of pie jiggles only slightly when moved. A piece of foil may be placed over the top during the last few minutes of baking to prevent crust edges from browning too quickly.
Prep time: 5 minutes.
Cook time: 1 hour – 1 hour 15 minutes.
Makes 8 servings.