New Orleans BBQ Shrimp
New Orleans flavors tease you with a confluence of smoky spices, Worcestershire, lemon and a copious amount of hot sauce–laced, butter-bathed gulf shrimp in this Southern appetizer. Delicious on its own, it is even better served with crusty hot French bread to mop up every drop of sauce. Be sure to have plenty of napkins on hand.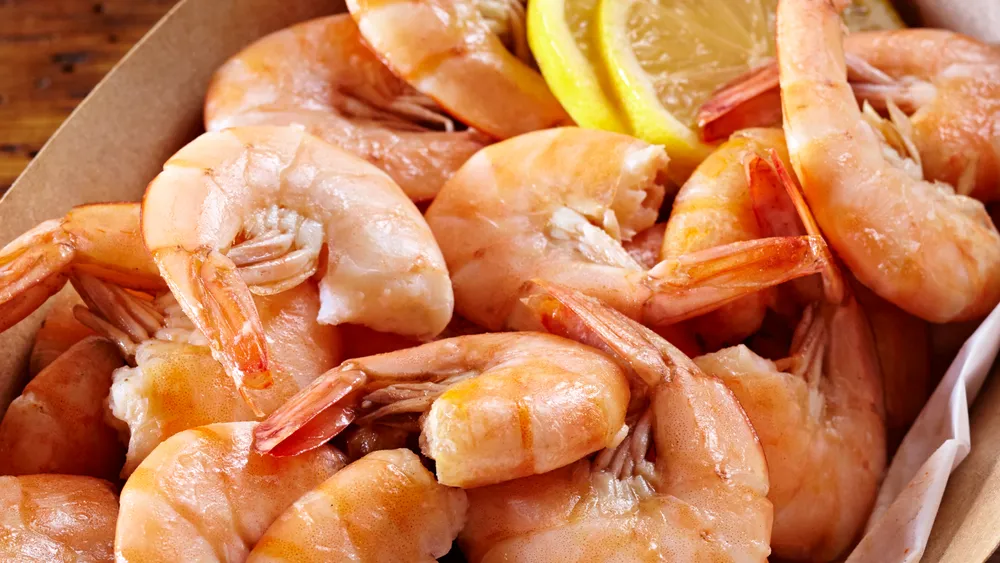 Ingredients
2 lb (907 g) lg shrimp, shell on, cleaned
¼ C (118 ml) olive oil
1 tsp (2.4 g) sweet smoked paprika
2 Tbsp (15 g) Creole seasoning
2 tsp (4.5 g) coarse ground pepper
½ lb (227 g) unsalted butter, chilled and cut into cubes
2 Tbsp (20 g) garlic, crushed
1 shallot, minced
⅓ C (78 ml) medium bodied beer, Abita Amber preferred
¼ C (69 ml) Worcestershire
3 Tbsp (46 ml) Crystal Hot Sauce
1 lemon, thinly sliced
2 tsp (1.5 g) parsley, chopped
2 tsp (1.5 g) oregano, chopped
2 tsp (1.5 g) rosemary, minced
2 tsp (1.5 g) thyme, chopped
1 bunch green onions, chopped
Directions
Toss and coat shrimp with olive oil, paprika, Creole seasoning and black pepper; cover and refrigerate at least 20 minutes. In a large sauté pan over medium, melt 2 T (29 g) butter and cook garlic and shallots until translucent, 1–2 minutes, stirring often. Stir in beer, Worcestershire and hot sauce; simmer until reduced by half, 5–6 minutes. Increase heat to high; add shrimp and lemon slices and cook 2 minutes. Add herbs and continue cooking until shrimp is just cooked through, 2–5 minutes, stirring frequently. Turn heat to low, add butter and green onions; toss until butter is completely melted, and adjust seasoning.
Note: If you use peeled shrimp, halve the amount of dry spices, since they will be absorbed more readily.
Prep time: 32 minutes.
Cook time: 15 minutes.
Makes 12 servings.